YCTD
YCD-6535
L-Type Film Wrapping Machine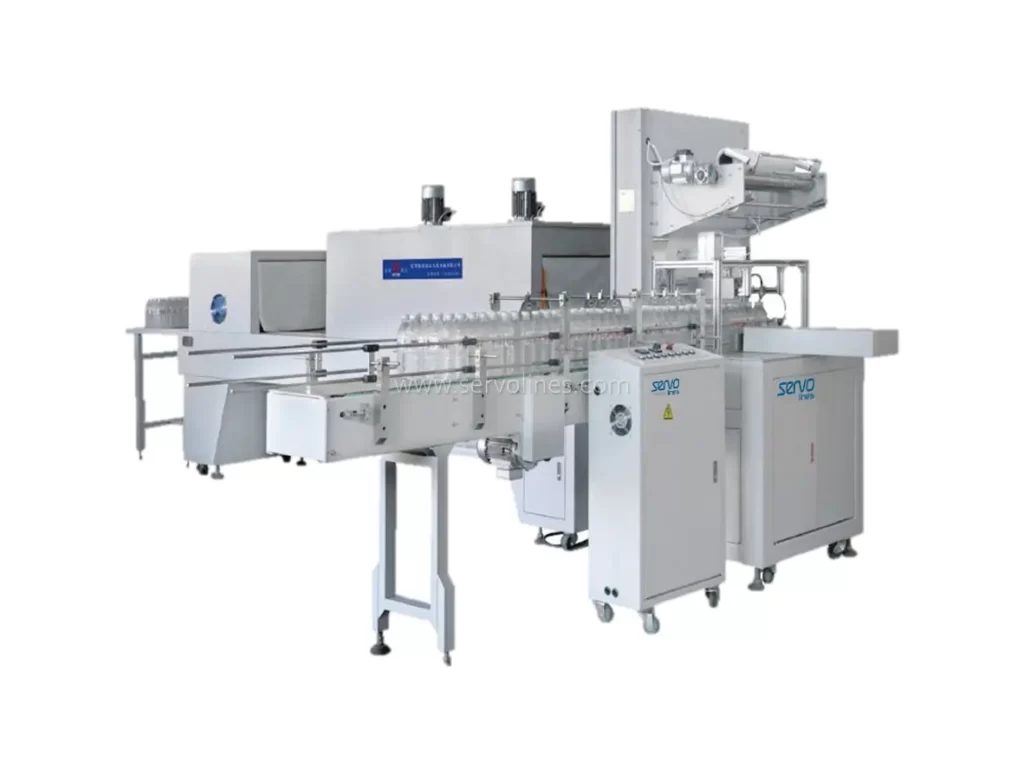 Application
The YCD-6535 shrink film packaging machine features a packaging speed of 10-12 pcs/minute, and is designed for beverage automatic packaging production lines for products such as beer, beverage, purified water, juice, dairy products, and so on.
Features
Full automation function of conveying, feeding, bottle arranging, wrapping, sealing, shrinking, cooling, and setting.
The machine adopts the world's most advanced film constant temperature heat sealing technology with clear and firm sealing.
PLC program automatic cycle control makes machine performance stable and reliable.
Original high-quality guide rod cylinder with accurate movement and durability.
Unique shrinkage tunnel, two centrifugal hot air circulation systems deliver even heat balance for a tight beautiful shrink wrap.
Main Technical Parameters
Applicable Packing Material:

PET bottles, glass bottles

Power/ voltage electricity:

3-phase-5-line /380v/50 Hz

L×W×H:6500×3200×2100mm
(Including 1m no-power conveyor)

0.6-0.8 Mpa (under the condition of no oil no water)
Relevant Material Requirements
| | |
| --- | --- |
| | LDPE (dust removal, static electricity removal) |
| | |
| | |
| | |
| | Vertical and horizontal lined with GB13022 standards |
| | A vertical, horizontal line with GB / T13519-92 standards |
| | A vertical and horizontal line with GB / T13519-92 standards |
| | Vertical and horizontal line with GB13022 standards |
| | in line with GB6672 standard |
The Main Performance Characteristics
Classic shape, beautiful, novel structure, unique, easy operation and maintenance.
Electronic sensing PE film delivery, sending film stable, fast and convenient for membrane.
The third generation SHF thermostatic seal cutter, Edge firmly, cut off quickly. Sealing strength of cold cut hot knife more than 3 times, uniform sealing formation, the service life is 80 times the hot sealing knife.
Three sets of frequency control conveyors, precise transmission synchronization, and reliable transmission.
Shrinkage chamber using circular wind technology, reasonable structure, thermal insulation, high-temperature control, shrink packaging better. Import Teflon conveyor belt, and metal mesh belt to save 20% of electricity.
Addition of product safety protection mode: Anti-cut bottle function: When the sealing cutter encountered obstacles, it will automatically stop the downward movement, and rebound rise, to prevent knife products and sealing knife damage.
Equipped with humanized operating mode: In the host frame close to the cutter position, the new manual button facilitates the operation and maintenance, improving efficiency.
Main Configuration Parts: