5 Gallon Cap Shrink Sleeve Labeling Machine
SVL-50G
Stable Capacity: 3000BPH
Product Feature:
Special holder holding style, stable label guiding. Adopt superior magnalium alloy materials, anodizing handling on the surface, more clean, and resistant to corrosion. Synchronization driving cutting systems, make the cutting keep along life span, low cost. AdoptHMI controls, Chinese and English can be chosen, easy to operate.

Machine Parameter:
Electrical Appliance Configuration Specification:
The electrical appliance adopted by this type of trapping label are all imported configurations, besides, it adopts the high—velocity positioning module imported servo motor, servo driver, servo controller, and fully-automatic adjustment as humanized operation.
Machine Auxiliary:
1. Shrink Tunnel
Introduction:
It is easy to adjust and maintain. It has an even shrinking. The distribution of the low-pressure steam drum and spouting way of steam are uniform and designed with a seamless tube. The nozzle is divided to be adjustable three segments and the height, position, and steam output of every segment can be adjusted respectively so as to gain the perfect shrinking effect. The whole machine is made of stainless steel with heat preservation, which not only saves energy but also complies with the international safety standard. The stainless steel defrosting tray collects condensed water.
1. Steam Generator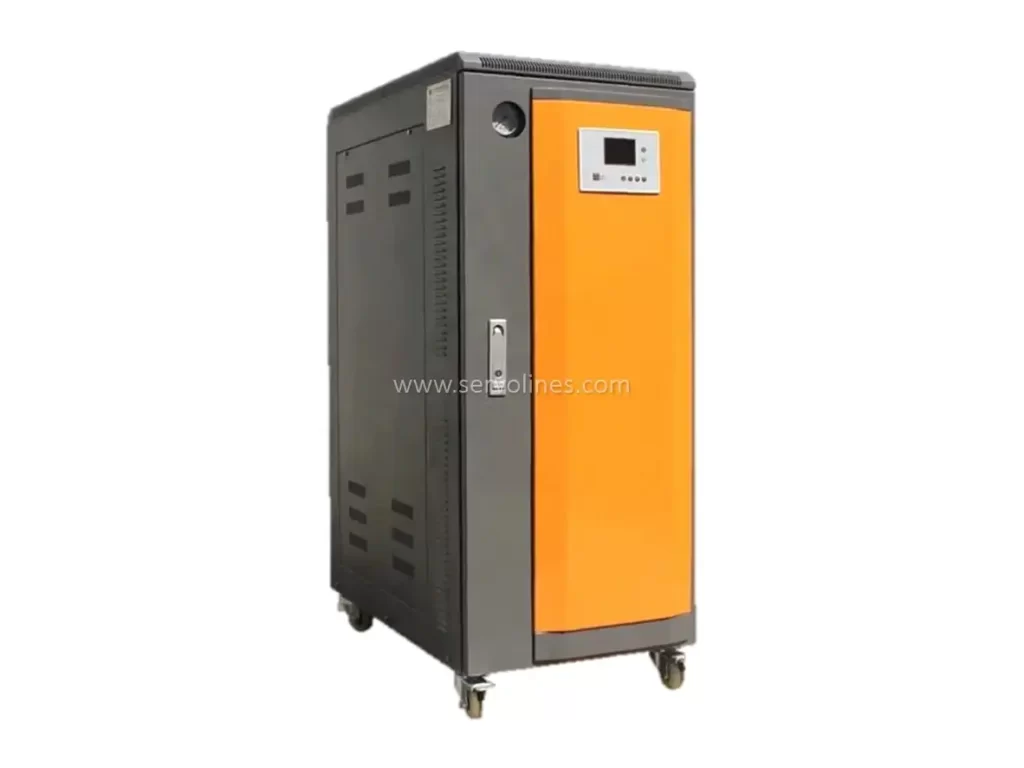 Introduction:
The water is fed into the series of wholly automatic electrical heating generators by a high-pressure potential vortex pump made of copper with short water-supply time and durable service. A floating ball for liquid level is fixed in the water tank to automatically control the water inlet. The Working system is full-automatically controlled. After connecting the water supply and power supply for 5 minutes or so, it can output the steam continuously with high working efficiency.